First time trying it on my calf. Loving it so far! Accurate readings, no pain, and out of the way!
(Decided to try it here after my thigh sensor got caught and partially pulled out. It was kinked when I removed it...first time that has ever happened to me!)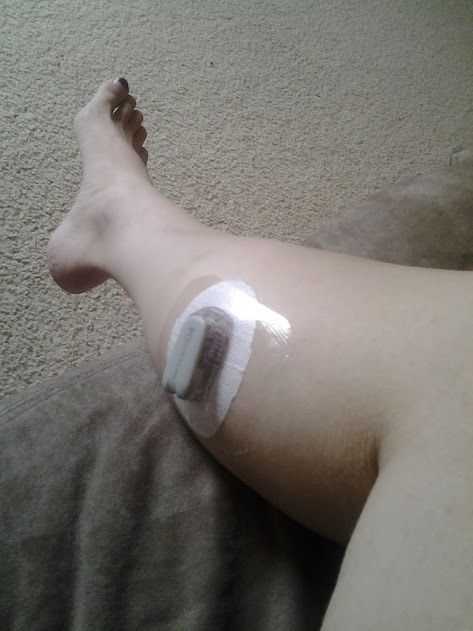 My stats are improving by the day! Here's how they look at the moment: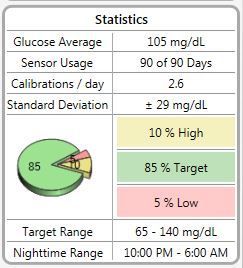 8 units of Levemir really does seem to do the trick of keeping my numbers down. I hadn't seen consistent numbers in the 70s and 80s before this, so I think I'll stick with it.
I also had an eye doctor appointment on the 5th. Eyes look good and healthy. No sign of diabetic issues, same as always (and always good to hear!). Eyes haven't changed so no need for a new prescription.